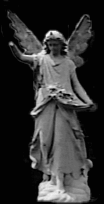 Welcome to our web site!

This page introduces you to a site that never in your lifetime would you ever have believed that an Idea would blossom into the world's greatest protective society to help save America's most prized possessions, her children. From these beginnings, you too, can learn how to be an asset to society and help those less fortunate than others who have lost their children or whose children have disappeared mysteriously or are runaways.

Operating a global missing children network is not easy, but building an effective web site can make a huge difference in increasing responsiveness and child safety.

We hope you'll find the information you need on this non-profit organization site about us and the products and services we provide. We look forward to working with you.

Please be sure to visit the entire site to learn how to protect your child.And give us your comments and feedback. Thank you.

Missing children is nothing new. We have only to go back to the very beginning to see the full truth. Have we forgotten about the Lindburgh baby? And what about the Black Dahlia murder? And the two teens that went on a cross country killing spree including the girls parents in the '50s. Or Adam Walsh? And what about the Leopold thrill killing of a young child in the 1920s? This was the beginning of kidnappings and murder. But today we see it expanding unmercifully with the missing child in Virginia and other missing children on a constant basis. Lets do something about it.

Cobra Missing Children Network
511 Webster Avenue N.E.,
Canton, Ohio 44704-2053

Phone: (330) 455-1457

Fax: (330) 455-1457